Locators & Detectors
Find Buried PVC/PE Pipes Using GPS & Advanced Digital Patented Technology.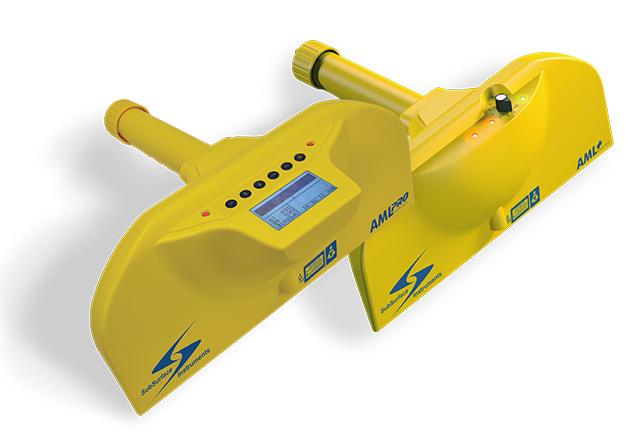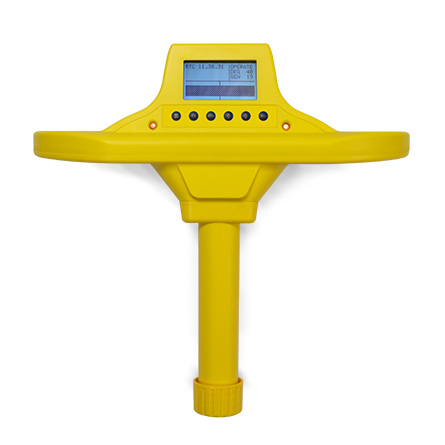 FIND BURIED PVC/PE PIPES USING GPS & ADVANCED DIGITAL PATENTED TECHNOLOGY.
The All-New AML PRO™ is a scientific instrument that utilizes ultra-high radio frequencies to find differences in densities. This offers the best method for locating PVC & PE pipes and nearly any other object that has an edge.
New Microprocessor Intelligence
Patented Radio Wave Technology
Lightweight Construction (2.5 lbs.)
Noise Isolating Headphones
Rechargeable Lithium Battery
Customizable User Preferences
USB Powered Port
Durable ABS Housing
Backlit Display
GPS Plotting & Tracking
32 Sensitivity Settings
Digital Leveling Meter
Digital Targeting Indicator
3 Year Limited Warranty

The perfect balance between advanced technology, accuracy, and affordability
THE PERFECT BALANCE BETWEEN ADVANCED TECHNOLOGY, ACCURACY, AND AFFORDABILITY
The New Aqua Trac™ water leak detector is a great addition to our product line. Equipped with a high-quality microphone and new materials is extremely compact and lightweight. It's the perfect solution for plumbers and contractors offering entry-level operation, pre-defined filters, and one of the most affordable options in the market.

Inside of its rugged carrying case the unit is shock protected and waterproof certified to an Ingress Protection Level IP68. Powered by a rechargeable Li-Ion internal battery, the Aqua Trac allows the operator to complete its task without the need to replace batteries.
Considered one of the best leak detection locators for the price.
Large meter display, allowing the user to pinpoint the exact location.
Three selectable filters.
High-sensitivity ground microphone to offer the best quality sound.
Three accessories for pinpointing a leak. Ground plate, Magnetic base, and Contact rods.
Durable detector locates large ferrous metal objects by being lowered into drilled boring holes.
DURABLE DETECTOR LOCATES LARGE FERROUS METAL OBJECTS BY BEING LOWERED INTO DRILLED BORING HOLES.
Specifically designed to find the presence of any ferrous metal in the ground at a radius of ± 8', you can rely on the Bore Hole Gradiometer (BHG) sensitivity and accuracy.

The BHG system consists of 3 main items that are sold separately to facilitate its customization. The Control Box including a rechargeable 12v battery, a 50' sensor cable with Amphenol® connectors (custom lengths available) and a bull-nosed titanium sensor which works similarly to a magnetic locator and can also be used underwater. Its rugged and durable construction makes it ideal for utility companies, the construction industry, and bridge builders.
Durable underwater locator finding metal immersed in 1,000+ feet of water.
DURABLE UNDERWATER LOCATOR FINDING METAL IMMERSED IN 1,000+ FEET OF WATER.
Whether you're searching for metal immersed 10 feet or 1,000 feet in water, the Magnetic Underwater Locator (MUL) is for you. No other underwater locator can go to the depths the MUL does, thanks to its advanced technology. Sensors are housed inside machined titanium for superior durability and strength to depths of 1,000 feet. Plus, the long sensor allows for convenient diver or boat towing.